1 dead in Haywood County wagon train wreck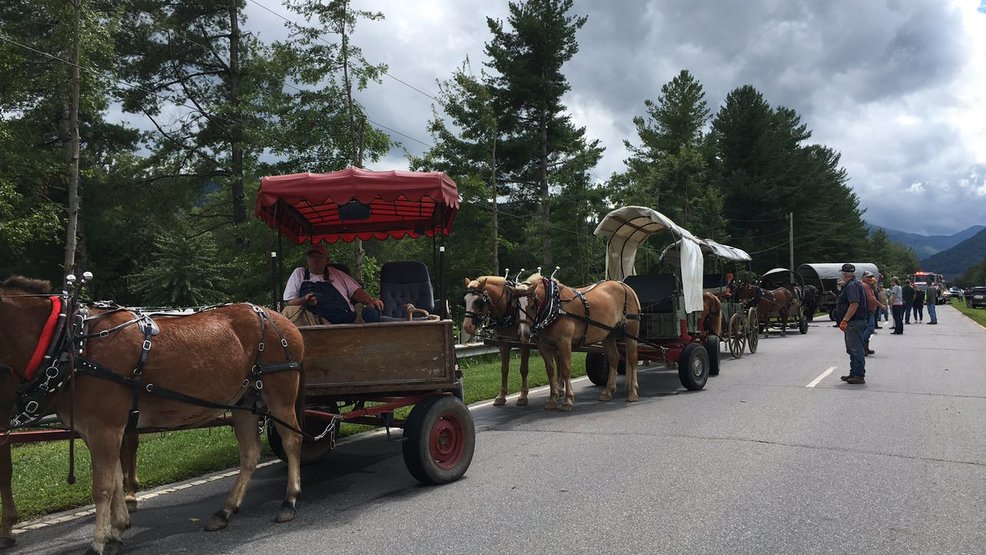 HAYWOOD COUNTY, N.C. (WLOS) —
One person is dead and two others were injured Friday in Haywood County after a truck ran into a wagon train on Jonathan Creek Road.

News 13 crews confirmed that one person died. Organizers of the Haywood County Labor Day Wagon Train said "several" people are hospitalized, including a man and his grandson; the highway patrol said two people are hospitalized.
One horse was put down at the scene.
The wreck was in area of 4394 Jonathan Creek Road. Haywood County Emergency Services responded to the incident.

Witnesses saw a vehicle strike a wagon train caravan traveling down the road.
The state highway patrol is investigating.

On Saturday, some members of the group say they will ride in the Canton Labor Day Parade on Monday to pay tribute to the man who was killed in the wreck.
Unmute