Reality Check: Buncombe's publicly funded art projects still stagnant after a year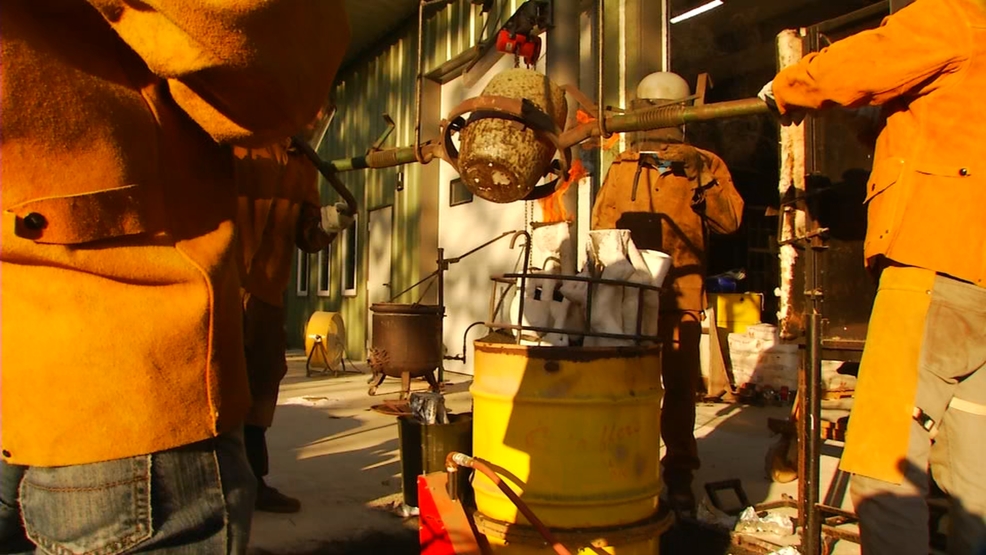 BUNCOMBE COUNTY, N.C. (WLOS) —
It's been almost a year since Buncombe County Commissioners rejected all the proposals for two publicly funded art projects. The money is still available, but there's been no movement thus far on spending it.
At the time, former Commission Chair David Gantt said it was going to be the first time Buncombe County invested in a public art project. Commissioners rejected the bids and blamed a flawed proposal process.
Making art and public policy might have some things in common. For one, neither is easy. and they also need to be worked on over time.
News 13's Investigative team met with David Sheldon at the Grovewood Gallery. He came to clean his sculpture called "Cygnus."
"Latin for swan," Sheldon explained.
He was one of two sculptors who made a proposal to the county for a kinetic sculpture, which was going to go outside the courthouse.
"I got very excited about it," Sheldon said.
Todd Frahm also proposed a sculpture. News 13 met up with him as he was pouring melted bronze into molds for a sculpture.
"It's a shame that it fell apart through no fault of the artists," Frahm said.
County commissioners initially approved $50,000 for a sculpture in May 2015. They also allocated $25,000 for a history wall inside the courthouse. The county spent $3,000 of this money on a carved quilt made by the WNC Carvers, which hangs in the Buncombe County courthouse.
A request for proposals was released for the sculpture and history wall. This is what artists proposed. After receiving the proposals, commissioners had to act. Their action was rejecting all the proposals.
"We apply to things all the time, and expect a certain amount of rejection, but to have made it that far in the process and then just have the process fall apart was pretty disappointing," Frahm said.

"You never know what might happen with these kind of public art proposals, but it did happen, and I was a little shocked by it, yeah," Sheldon said.
Commissioners said they weren't rejecting the artists, only their bids.
"The process needs to be improved and was flawed," then commissioner Holly Jones said.
Gantt said county staff was told three times to include and get input from the African American Community. Gantt said that didn't happen.
"No one wants to make that mistake again. It was an embarrassment, I think," Sasha Mitchell, the chair of the city and county's African American Heritage Commission, said.
Mitchell says the county has engaged with the Commission and there are ideas, but not yet a plan to represent all of the county's history.
"It's a rough, complex thing with emotional baggage attached to it," Mitchell said.
Sheldon and Frahm would still love an opportunity.
"I just hope that going forward there's some wonderful, better clarity about what people want and there's a clear understanding of what is asked of the artist," Sheldon said. "Hopefully, we can get a great sculpture made by me, or someone else for Asheville."

"It's a big priority for me. It's where I live. It's where I want to start building a presence and establishing myself, and I'd very much like to be part of the landscape," Frahm said.

When commissioners tabled the bids, they didn't put a timetable on when the issue would return. Whatever happens, Mitchell is confident the African American community will have its point of view heard.
Meanwhile, the African American Heritage Commission is also planning to create historical monuments around Asheville.
Unmute